Accelerate Your ROI
The key component of The DuraMark Process is the Impact Analysis. Your consultant builds a custom plan that covers design, inventory, order triggers, compliance, application, waste and other business specific factors.
The resulting documentation is a ready to execute strategic supplier plan at no cost to you. Take it and execute on your own or build a lasting partnership with DuraMark and realize your full value and outcome potential.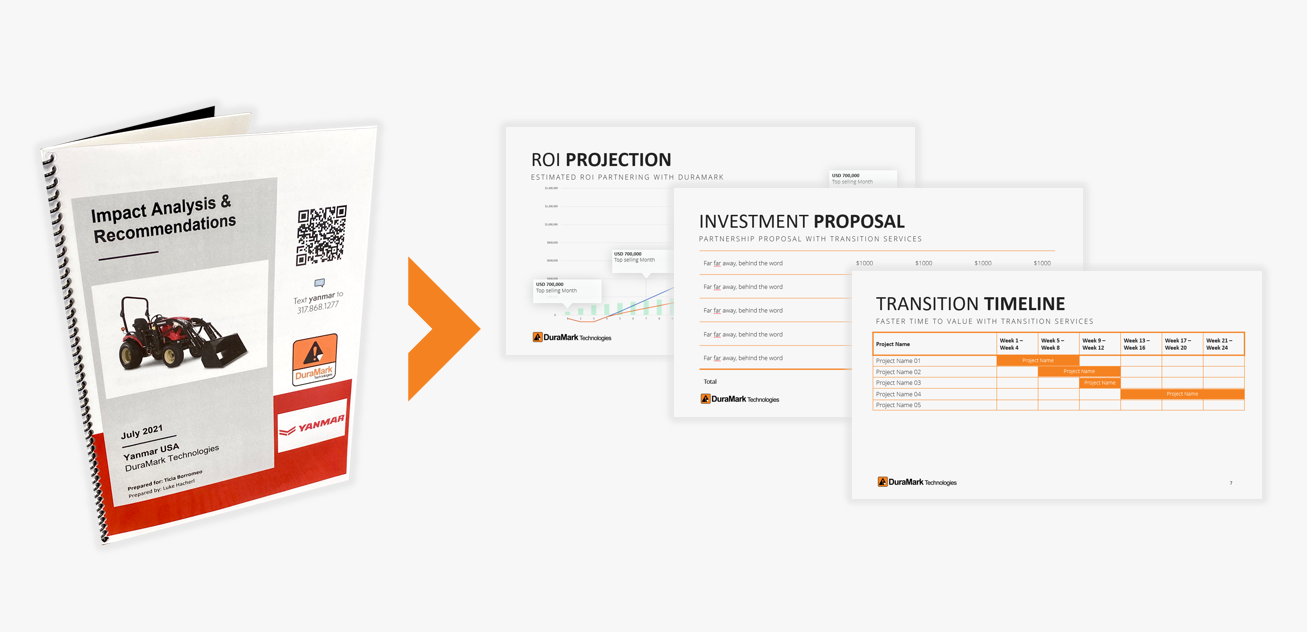 Transition Planning
In many instances, changing suppliers is not easy or desirable, no matter the savings. Our dedicated transition teams and planning timeline remove the typical transition roadblocks.
Cost of Change & ROI
We know there is more to uncover than just hard cost savings when it comes to the real value of doing business and runway to see ROI. Our total cost of partnership view gives you the whole story.
Need to understand what you are really signing up for?
See how after one (1) 45 minute on-site discovery meeting we can deliver our full analysis. This factsheet will outline every detail and arm you with the information you need to feel confident in what is really being asked of you, and what DuraMark is committed to taking on for you.
Ready to see how valuable a partnership could be?
Our team of consultants are ready to take the first step with you to ensure there is mutual business fit before you spend any more time with us: